28Oct 2015
05:37 - By Thibaud Boncourt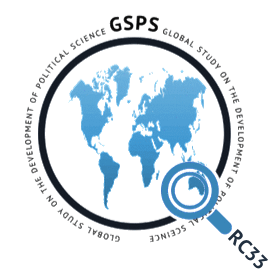 The GSPS 'Global Study on the Development of Political Science' Databases will help to map the global development of the discipline and it allows you to recognize both national and regional or continental developments. To find your country or region, open the GSPS Bibliographic Dataset to look for all titles, arranged by country, continent and region, as well as international political science association. You may also suggest to add titles.
The link for the website is: www.rc33ipsa-globalpolitical.science.
At any time, you can contact the two editors, Bob Reinalda and Thierry Dias Coelho, at info@rc33ipsa-globalpolitical.science.